Devising a luxury home office redesign is more than choosing a sturdy desk and ergonomic chair. This kind of transformation requires that you maximize your space, create an inviting environment, incorporate hidden storage and add inspiring lighting. Whether your home office is a full-time place of work or a part-time retreat, it needs to be an oasis that allows for concentration and creativity. If you are building a new office or updating your current workspace, read on for suggestions about luxury home office design elements that you'll love.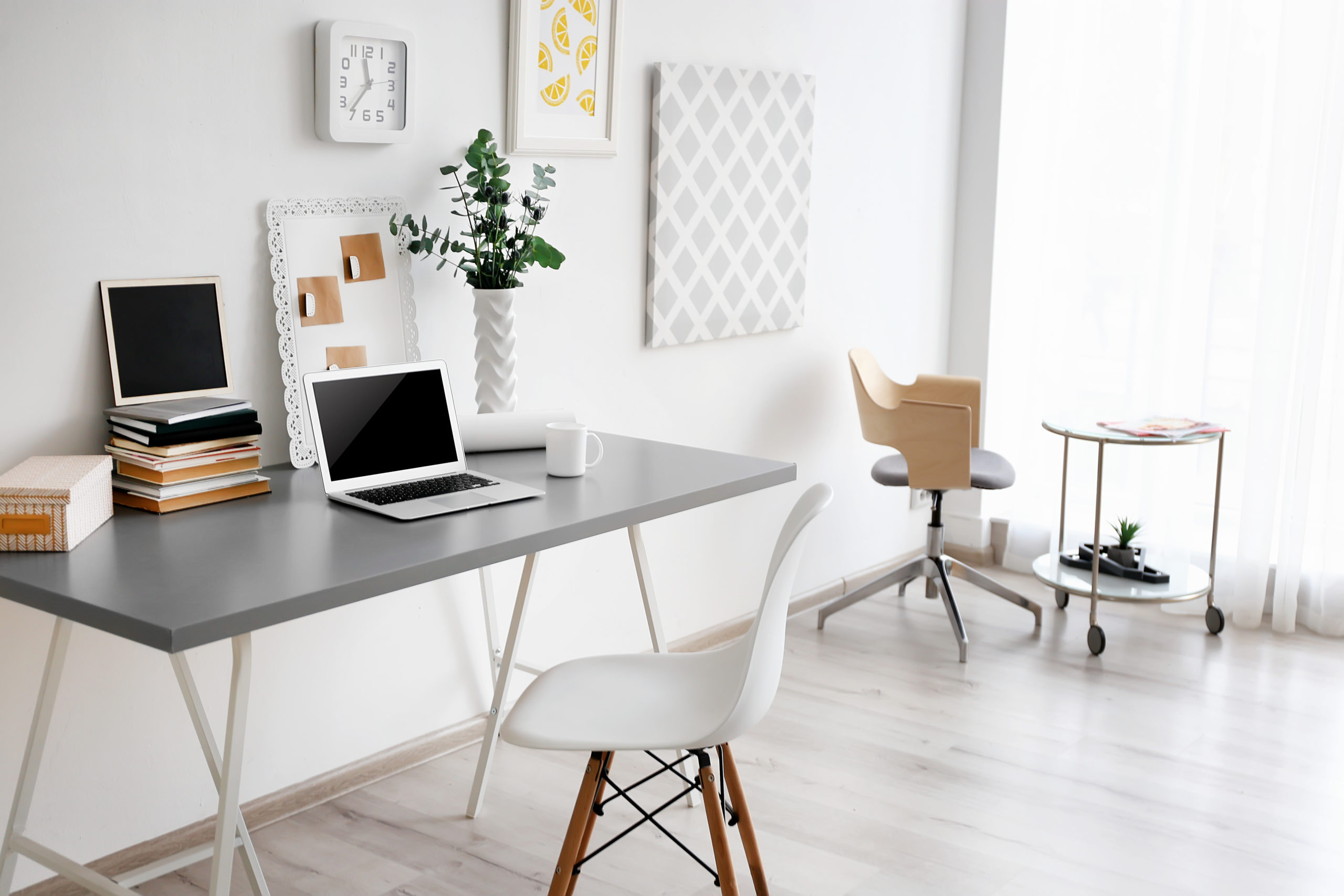 Dedicated Space
The single greatest luxury you can afford yourself when designing a home office is the gift of space. You want to walk into an uncluttered room that can support an extra-long workstation that is dedicated to your pursuits. If possible, create an entirely separate office with a door, either by repurposing and redesigning an extra bedroom, parlor or den, or building an add-on. If you are a frequent collaborator, you will need space for a conference table and chairs. Comfortable seating that you can sink into and climate control are also "musts." And if a fireplace is a possibility, always incorporate it into your luxury redesign. 
Creative Color Palettes
Now that you have claimed your space, you will want to design it to be the most productive and creative space possible. Start by working with the architecture you have. Do you have a wood-beamed ceiling? Does the ceiling soar or feature a dome? Those elements are likely to inspire your design efforts. Are there dark wood features on the ceilings, trim and/or floors? Designer Julie Kays chooses a sunny style as "soft yellow walls, painted trees and birds that adorn the perimeter of the ceiling, and a hand-blocked statement fabric combine to create a space where work [can mix] with pleasure," reports Traditional Home. 
Do purple hues spark inspiration? Drench your home office in decadent purples. Traditional Home raves that when designer Caitlin Moran created a luxury home office design for the San Francisco Showhouse "using wallpaper with oversized royal irises against an orchid-colored background and bold plum for the floor, she turned out a stunningly chic workspace."  Faux wood-grain finishes, hand-painted ceilings, faux leather paneling, coffered ceilings and dark wood paneling reminiscent of stately boardrooms are all popular options that set the stage for a defined, elegant home office. Are you open to the idea of wallpaper? Southern Living suggests that "a textured but neutral wallpaper, such as burlap or grass cloth, is also a great choice to give the office its own distinct look."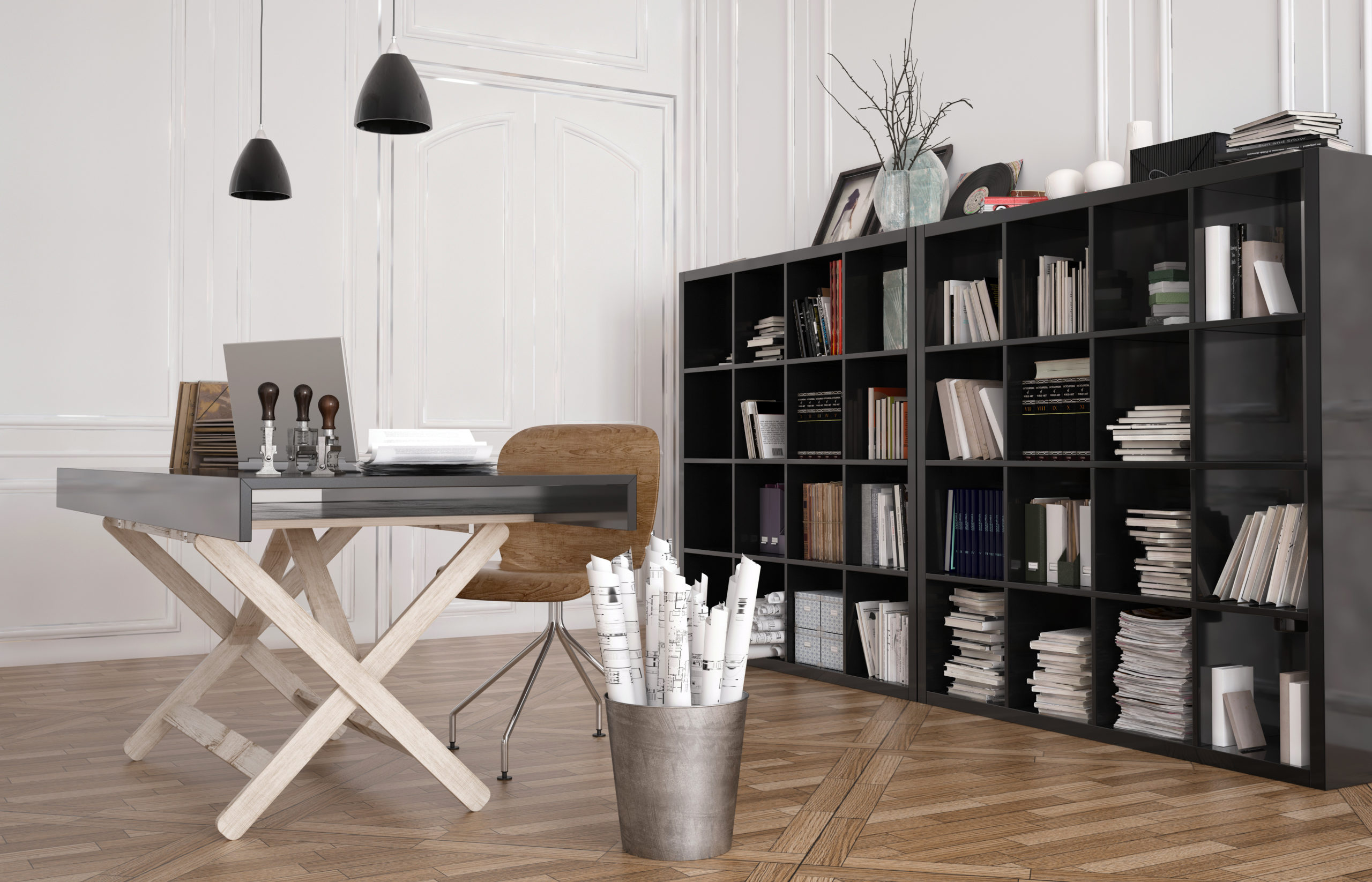 Custom Storage
When discussing your home office design, do not skip serious discussions about storage. Do you need extensive bookshelves? Do you want to hide office equipment while still having easy access to it? Do you want space to display your finds from traveling or awards? Now is the time to commission something that will not only meet your current needs but can grow with you. Designers tell Southern Living that they love floating shelves; "a shallow wraparound wood shelf above the desktop keeps office supplies within arm's reach." Designers explain to Traditional Home that simple tricks of color can help create a luxury, storage-packed office: "Painted the same color as the woodwork, a room-spanning wall unit provides plenty of space for [a] home office's books and computer equipment." Do you need file cabinets but hate the look of them? Designer Skip Sroka's space offers hidden file storage as "file drawers [can be] skillfully concealed behind the wainscoting," he explains to Traditional Home.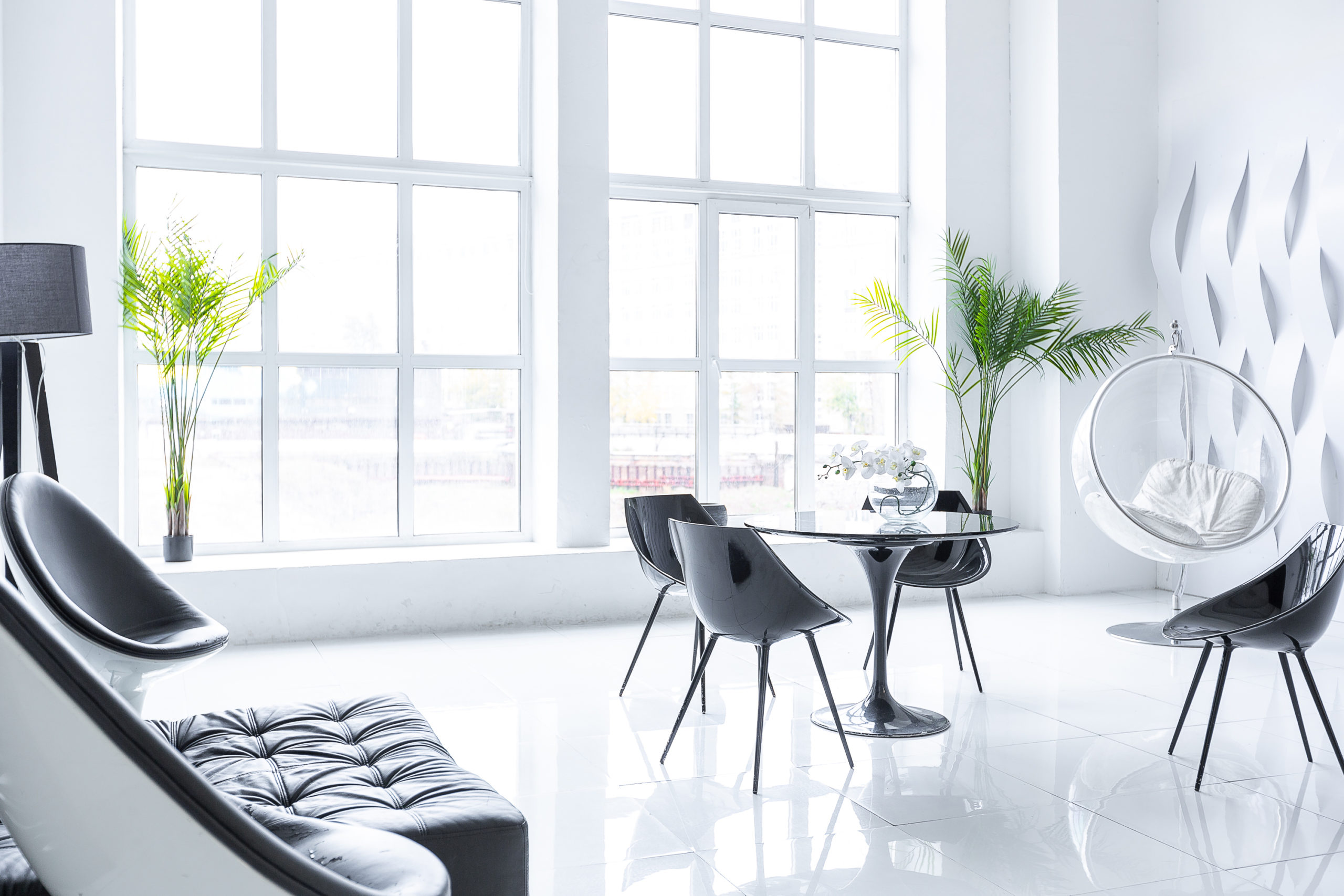 Indulgent Seating
Ergonomic chairs that can be adjusted (or even built) to your height and comfort are "musts" for anyone who plans on spending considerable time working. Hand and forearm positions are critical for avoiding repetitive action injuries, and footrests can take the strain off of hips when the chair is too high off of the ground. However, your luxury home office requires more than just a desk chair. This is a place for contemplation, discussion and creativity. Luxury designs incorporate indulgent seating. Traditional Home opines that "a scroll-arm sofa invites comfortable reading or conversation." Vintage, rounded-back, handcrafted sofas done in vibrant fabrics offer decadent comfort, well-worth the splurge. Gold-silk arm chairs can work in a variety of rooms, from sleek minimalist offices to vintage Bohemian-inspired spaces. Deep leather couches are popular choices in more masculine home offices. Do you have a large-scale or bay window in your home office? Consider having a custom window seat built for relaxation, reading and additional storage.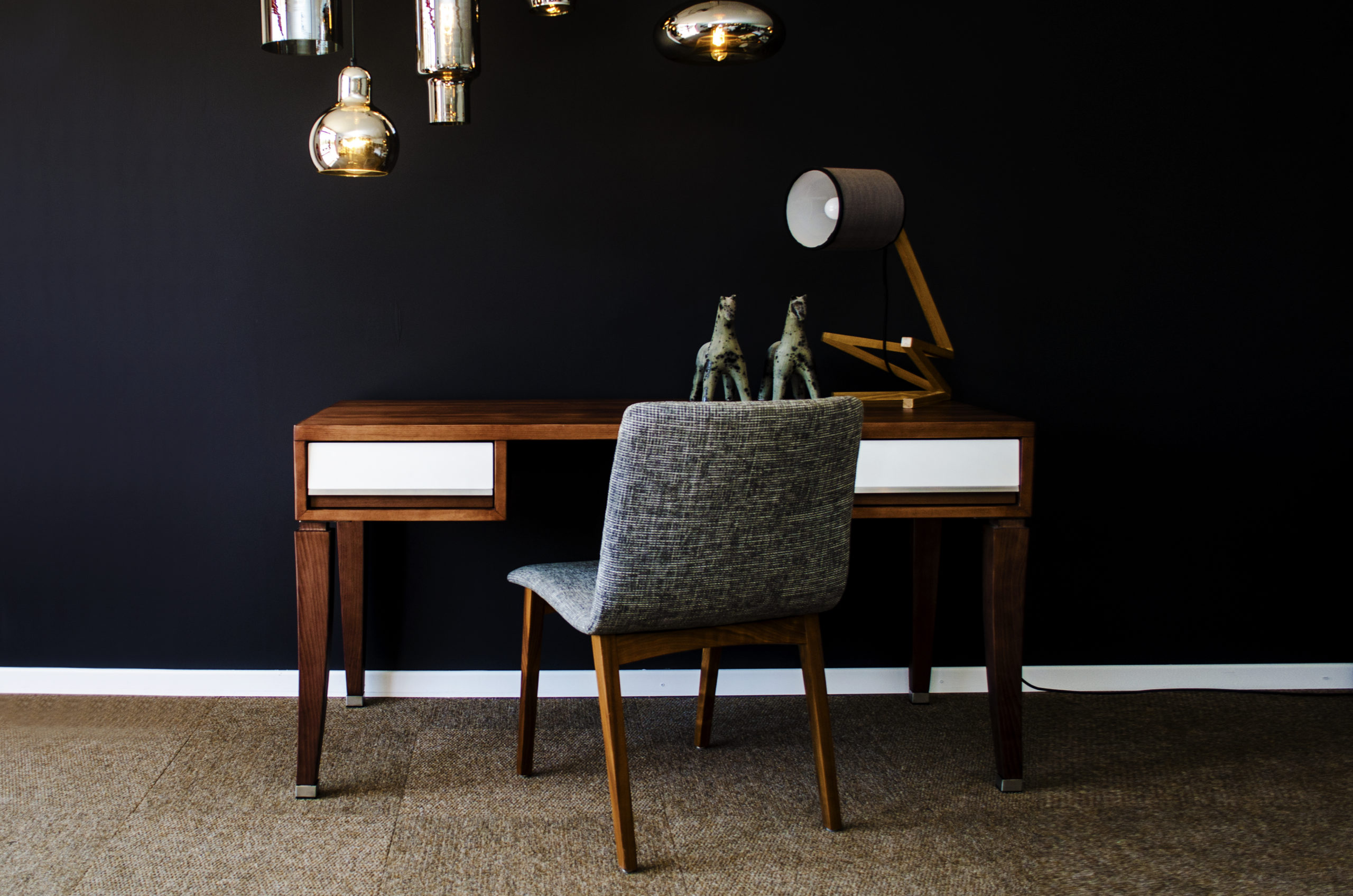 Unique Lighting
Any luxury home office design must pay attention to lighting details that go far beyond the standard desk lamp. This is the time for mixing and matching task lights (usually found on the desk) with softer atmosphere lighting. Design editors at Southern Living agree. With a recent renovation, they recommended "[pairing] a hanging ceramic fixture with a distressed-metal task light" for both style and functionality.  Would you like to add something whimsical to an otherwise classic home office space? Traditional Home suggests: "Playful touches promote a lighthearted ambience, like … a curious peacock desk lamp, and other travel mementoes." Don't be afraid to work in contrasts. Heavier furnishings, like leather sofas, as well as minimalist, streamlined pieces work surprisingly well against the visual of smaller, crystal chandeliers. 
With lighting considerations comes an assessment of the amount of natural light that enters the room. Drapery that picks up your color scheme can make an office feel pulled together, and it will allow you to control the amount of light streaming in during the day. Even simple Roman shades will help you control how much sun comes into the office. Does your office window overlook a back deck or patio? Consider investing in a remodel that exchanges small windows for French doors that open onto the outdoor space. Not only will your home office instantly feel bigger but the fresh air and sense of indoor/outdoor living can often spark the creative juices.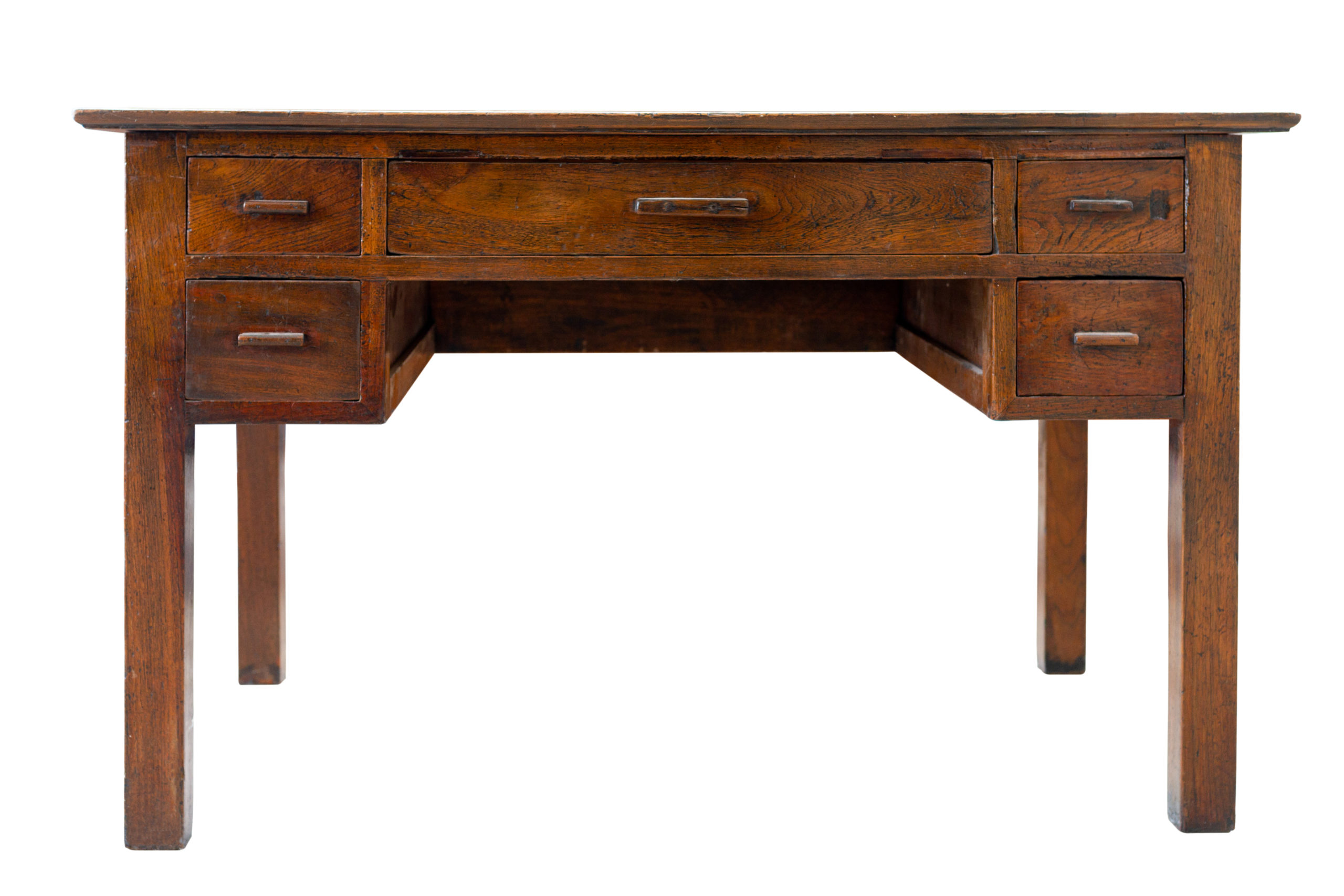 Vintage Workstations
Your desk will speak volumes. It can hinder or inspire. It is the one piece of furniture in the home office that you will spend the most time with, making it critically important to get this piece right. The good news (and bad) is there are a seemingly endless number of options. Your first consideration is space. The working surface needs to be large enough for your activities, whether you are writing your next novel, designing your next charity event or reviewing architectural plans. You can get something custom designed, repurpose a beloved piece or buy something that catches your eye. Every piece can be adjusted to fit your color scheme. Do you have natural wood floors in your home office? Designers tell Traditional Home that "rich wood floors and a Colonial antique desk from Indonesia [can] ground the space; an antique rug lends a cozy touch." Did you fall in love with the idea of a purple-hued home office? When designer Caitlin Moran created her pretty, purple space, "a simple Parsons desk, typically a silhouette in white, was tinted lavender to give the piece a modern edge." Vintage writing desks dappled with gold leaf, streamlined Dutch writing tables, raised 1960s steelcase desks and deep chocolate built-in tables are all possibilities that will not only transform your room but improve your productivity.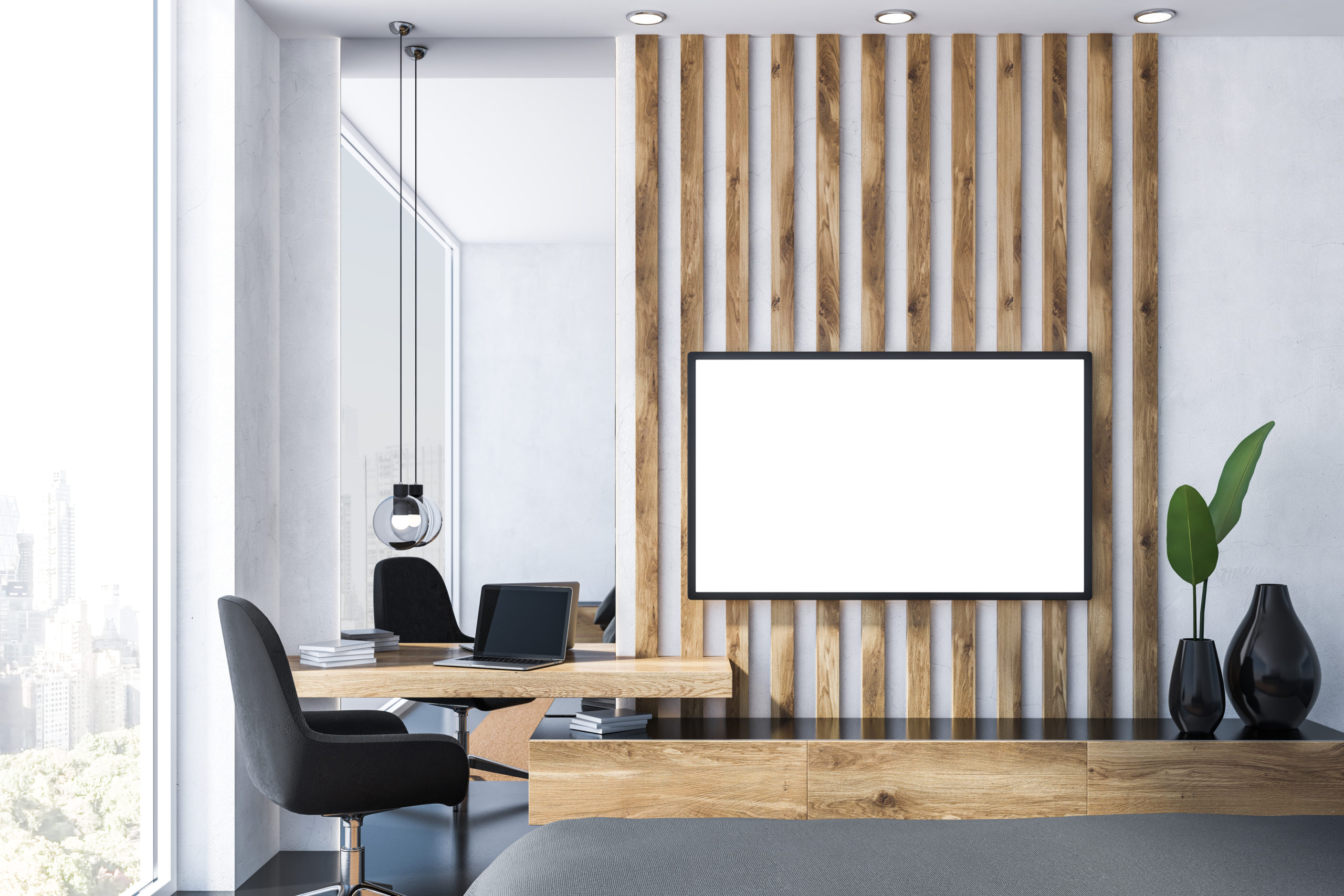 Luxury Accents
Do you need to screen projects, confer with colleagues over video conference or review projects in real-time? If so, there may be cause to add a large, flat-panel television to one of your office walls. Do you need to plot out your next book, script or project? A corkboard wall dedicated to planning may be necessary. Gorgeous area rugs can bring a visual warmth to a space and reflect your color scheme, tying the room's design elements together. And, of course, wet bars and wine refrigerators are luxury additions that are practically irresistible and perfect for celebrations and relaxation after a long, productive day.