An artfully crafted dessert is the perfect way to punctuate a memorable get-together. If you're short on time or expecting finicky guests, however, it might seem like an unattainable goal. Fortunately, elegant desserts don't always require an abundance of time and effort. If you're looking to delight palates without much fuss, the following quick and easy desserts will raise eyebrows for all the right reasons.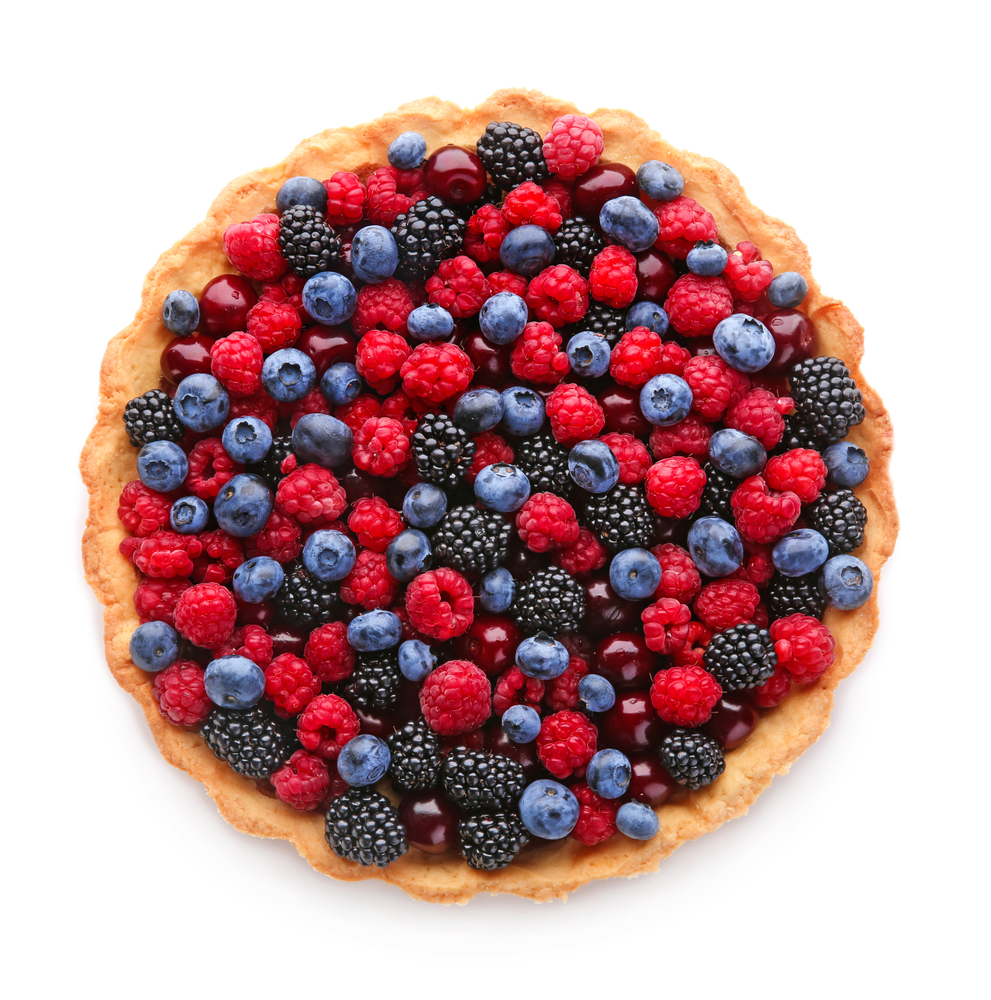 Berry Tart with Pecan Cookie Crust
This colorful dessert showcases a sublime combination of lemon curd–infused whipped cream filling and a pecan sandies-style shell. The fruit topping can be anything you like, including a few sprinkles of assorted berries or mango and strawberry slices artfully arranged to enhance the presentation.
What You'll Need
A food processor
Pie pan
Electric mixer
Pecans (1 cup)
Sugar (1/3 cup)
Vanilla wafer cookies (3.5 cups)
Salt
Unsalted butter (6 tablespoons)
Heavy cream (1.5 cups)
Lemon curd (two-thirds cup)
Fresh fruit of your choice
How it's Made
Start by preheating your oven to 350 degrees Fahrenheit. Next, combine your sugar, pecans, cookies and one-quarter teaspoon of salt in a food processor and pulse until the mixture is finely ground. Add your butter and pulse until the dough becomes sticky.
Place the dough into a rimmed pie pan and press it down into the bottom and up the sides. Allow the contents to chill in the refrigerator for 15 minutes. Then, bake the shell about 18 to 20 minutes until it is golden brown. Allow it to cool.
Use your electric mixer to whip your cream in a large bowl. Fold in the lemon curd and another one-quarter teaspoon of salt; then, whip on medium-high until you get a peak.
Spoon the curd mixture into your shell and top with fruit. Chill the dessert for 15 minutes and the serve.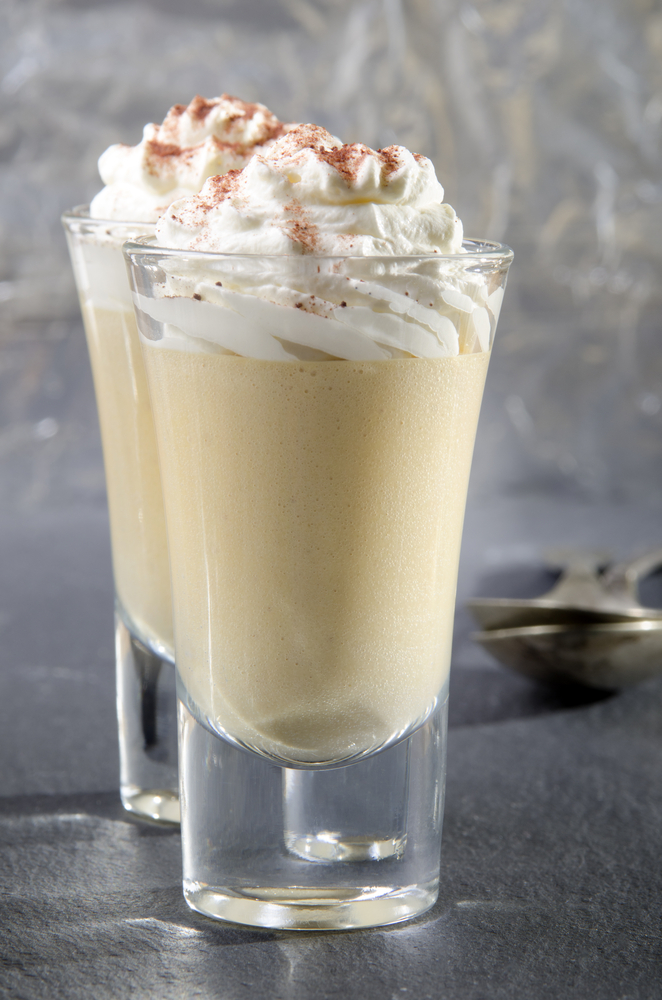 Rumchata Cheesecake Pudding Shots
If you're looking to create a quick and easy dessert for an adult soirée, these crowd favorites are sure to please. An intriguing cream liqueur recipe consisting of five-times distilled Caribbean rum, sugar, vanilla and cinnamon, Rumchata is the basis for the creation. The quick satisfying flavor and stylish presentation are the true stars of the show, however.
What You'll Need
15 souffle cups or plastic shot glasses
Large mixing bowl
Whisk
6 graham crackers
Milk (3/4 cup)
RumChata (3/4 cup)
Box of instant pudding (cheesecake flavored)
Cool Whip (8-ounce container)
Serving platter
How it's Made
Whisk the pudding mix, Rumchata and milk together in a large mixing bowl. Allow the bowl to chill in the refrigerator for about five minutes. Remove the bowl and fold in your entire container of Cool Whip.
Crush the graham crackers into crumbs and evenly divide them between your souffle cups or shot glasses. Evenly spoon the RumChata cheesecake pudding into every souffle cup or shot glass.
Refrigerate for about an hour and then serve. If you wish, can you use graham cracker crumbs and whipped topping to create a garnish effect on your serving platter. You can also check out AllRecipes for variations on this quick and easy dessert idea.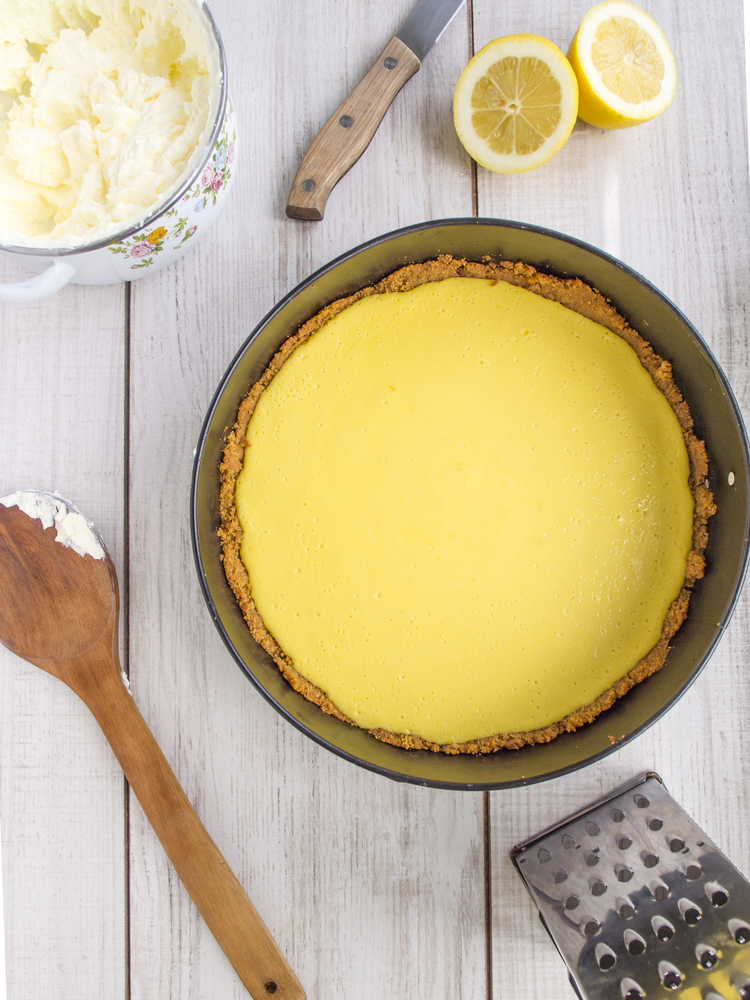 No Bake Layered Lemon Pie
If you're dead set against baking, this tantalizing treat is an easy dessert that will appeal to your finickiest guests. A No Bake Layered Lemon Pie combines graham crackers, pudding and lemon curd to craft a bright, delectable spring dessert. You can even sprinkle on a few bright berries to infuse a little color.
What You'll Need
Large Bowl
Electric Mixer
Rubber spatula
Baking pan (preferably 9 x 13 inches)
Lemon Pudding Mix (Two 3.4-ounce packages)
Whole milk (3.5 cups)
Frozen whipped topping (Two 8-ounce containers)
Graham crackers (one 14-ounce package)
Microwavable lemon curd (1.5 cups)
Fresh berries (optional)
How it's Made
Use your electric mixer to beat the milk and dry pudding mix in a large bowl until it thickens. Use the spatula to fold in no more than 12 ounces of whipped topping.
Arrange one layer of graham crackers in the bottom of your baking pan. Evenly top the crackers with your pudding mixture and then add a layer of half your lemon curd. Repeat layers and then top the dessert with graham crackers, followed by the rest of your whipped topping.
Cover and refrigerate for several hours. Add fresh fruit topping if you wish.
You can also visit AllRecipes for other quick and easy no-bake pie ideas.